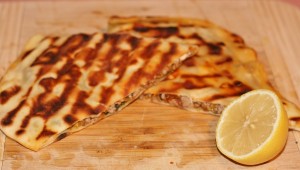 I first had gozleme from a street vendor at a Melbourne, Southbank craft market I stumbled across. It has been a favourite of mine ever since. I have made it a few times and I think I have got the formula right now. The pastry needs to be very thin and cooking them in the "George Foreman" grill works a treat.
This recipe has been adapted from Pete Evans' book; My Grill.
Serves 4
Ingredients:
200g greek yoghurt
pinch salt
250g self-raising flour
1 tablespoon olive oil
500g lamb mince
1 clove garlic
1 carrot, grated
pinch ground cumin
pinch chilli flakes
4 tablespoons tomato puree
50g baby spinach leaves
100g feta cheese, crumbled
60g cheddar cheese, grated
40g butter, melted
1 lemon, quartered
Method:
Mix the yoghurt and salt in a bowl until combined and creamy. Gradually stir in the flour until it becomes a stiff dough. Transfer to a floured bench and knead until smooth and slightly sticky. Transfer to a clean bowl and rest, covered for 30 minutes.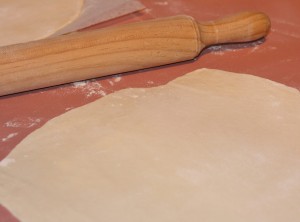 Heat a frypan to medium-high and cook the mince until for 2 minutes until browned all over. Add the garlic, carrot, spices and tomato and cook until dry.
Season with salt and pepper to taste and take off the heat and add the spinach to wilt.
Divide the dough into four and roll out to a thin square.
Divide the mince mixture and each of the cheeses into four portions.