We use this garlic at work for all sorts of things and I just had to make some to have at home. We used it in the DB's famous garlic mash the other day and it was just divine. Store in an airtight container in the fridge for ages.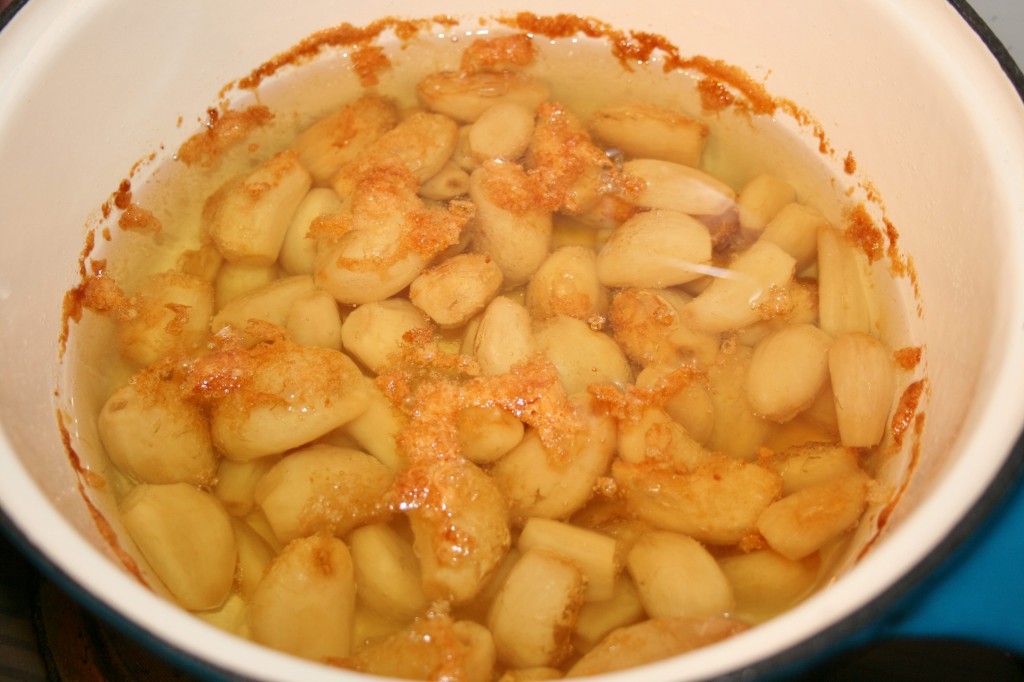 To use, get a clean spoon and get out as many as you need and mash, then add to whatever needs garlic. I use them for roasts, aioli, dressings…. anything at all that needs garlic.
Ingredients:
Garlic cloves – as many as you want to do
Vegetable Oil – enough to just cover the cloves
Method:
Preheat oven to 140ºC
Peel the garlic cloves and place in an oven proof container. Pour in vegetable oil until just covered.
Bake in the oven for 1½ – 2 hours.
Store in the fridge until needed.